James-Powell.com
---
Biographical Information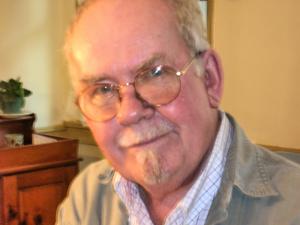 Born in Toronto in 1932 and a graduate of the University of Toronto (St. Michael's College), I've published over a hundred and thirty short stories of a mysterious and humorous sort since 1967. They have appeared in Ellery Queen's Mystery Magazine and Playboy among others and are reprinted regularly in The Best Detective Stories of the Year and The Year's Best Fantasy and Horror anthology series. In 1989 the readers of Ellery Queen's Mystery Magazine voted his "A Dirge for Clowntown" their favorite story of the year. In 1990 my story collection A Murder Coming was published in Canada. In 2008 I had a story collection published in Japan with the title -–in translation—- A Dirge for Clowntown and Other Stories by James Powell. In 2009 my story collection A Pocketful of Noses: Stories of One Ganelon or Another was published by Crippen & Landru.

The fictional heroes I write about include, among others, Acting Sergeant Maynard Bullock of the RCMP, four generations of private detectives named Ambrose Ganelon living in a small, imaginary principality on the French Riviera, and a husband-and-wife team of amateur detectives, he, a retired teacher of Can-Am literature at a US college and she, the writer of detective stories for children.

I am a member of the Mystery Writers of America and the Crime Writers of Canada. In 1990 I was a co-recipient of the CWC's Derrick Murdock Award "for making a long Canadian story short." In 2003 my "Bottom Walker" received their Arthur Ellis Award for best short story of the year. That same year my story "The Jewels of Atlantis" was nominated for a Shamus award by the Private Eye Writers of America.

A Canadian citizen, I live in Marietta, Pennsylvania, with my American wife.